CPSA Statement Cancellation of the 2020 CPSA Annual Conference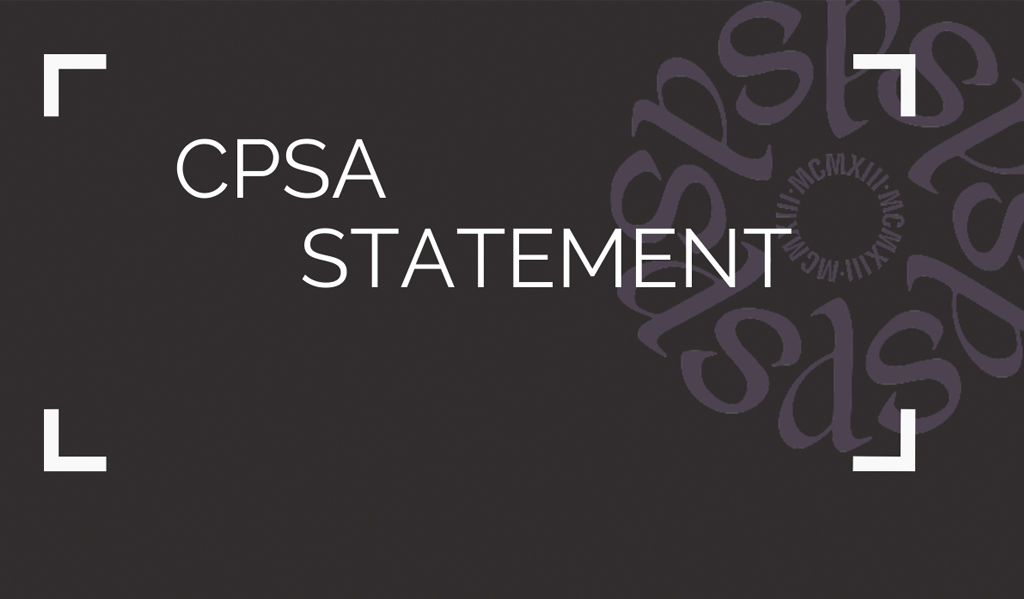 In light of the global coronavirus (COVID-19) outbreak and the considerable uncertainties and difficulties many of us will likely face in the coming months, the CPSA Board of Directors confirms that the 2020 Annual Conference of the Canadian Political Science Association at Western is cancelled. We are doing so with great disappointment and a heavy heart, but also feel it is the most reasonable decision at this point.
After the announcement of the in-person Congress cancellation by the Federation of Humanities and Social Sciences (FHSS) in consultation with Western University, the CPSA Board carefully considered the possibility of holding a virtual conference, as proposed by the FHSS. We want to thank the FHSS for its effort in offering this alternative, but we feel it is not in the best interests of our members to adopt a virtual format under the present circumstances. We have heard many reports from both faculty and students that as courses and exams have gone online in a very short time frame, there have been enormous burdens added to workload and stress. We are also aware, with the cancellation of school, childcare and other services, that many of our members have and will continue to have serious additional care responsibilities into the foreseeable future, which would make it difficult for them to be working on papers in preparation for a conference. Finally, there is considerable uncertainty about the future with respect to this virus. The numbers of people infected is certainly going to go up before it comes down and thus the timing of this conference with this uncertainty makes it difficult to proceed even in a virtual format. Concerns were also raised with respect to potential inequities created through a virtual conference. While there is unequal access to conferences in person, we were concerned the additional issues associated with a virtual conference can simply not be addressed or allayed in such a short time frame. The CPSA was very much looking forward to this Congress and its central theme 'Bridging Divides: Confronting Colonialism and Anti-Black Racism' and we hope this theme can be revisited in future congresses.
Details on how we will proceed with the Association's annual business, including the Annual General Meeting, the Presidential Address, the CPSA prize announcements and other committee meetings, will be announced shortly. We ask our members to be patient as we work through the complex task of reorganizing these important events.
As to the refund of the 2020 Congress and CPSA Registration Fees, there is no need to email the FHSS; they will process individual Congress fee refunds of all associations that have withdrawn from Congress as soon as possible and send you a confirmation email. The FHSS will also be reaching out to recipients of Congress funds with more information in the next few days.
We also want our members to know that the cancellation of our annual conference will have a major financial impact on the CPSA, through a decline in registration and membership as well as expenses paid in view of the conference, reimbursement of obligations that cannot be cancelled. We want to suggest to those in a financial position to do so, please renew your CPSA membership in the coming months to support our staff and our work year-round.
The Board wants to take this opportunity to thank the co-chairs of our 2020 Programme Committee, Fiona MacDonald and Scott Matthews, our Local Arrangements Coordinators, Laura Stephenson and Cameron Anderson, as well as all of the members of the 2020 Programme Committee for the immense work they have put into the call for proposals, workshops, pre-conference events and the building of the online conference programme. We wish to extend a special thanks to all who submitted their abstracts, and volunteered to serve as chairs, discussants and jury members. We also want to thank our staff members, Silvina Danesi, Michelle Hopkins, and our IT Sean Hart for the enormous work they have also put into not only the programme itself but also into working through all the considerations we as a Board needed to address in coming to this decision. Finally, we appreciate all our members and the political science community for bearing with us as we work through how to go forward as an association in this unprecedented moment.
CPSA Board of Directors