2017 Vincent Lemieux Prize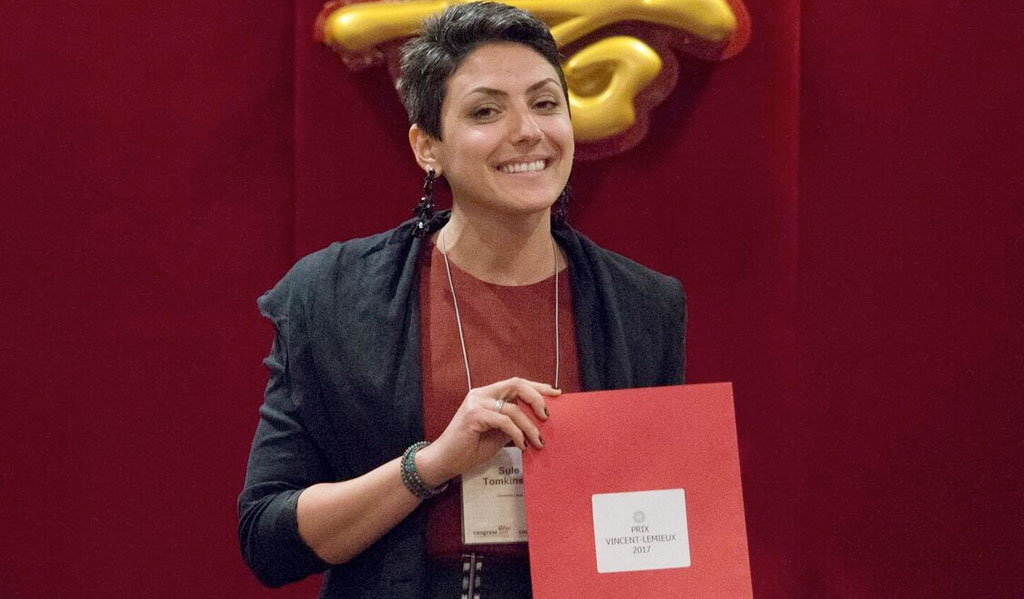 Winner:
Sule Bayrak (Université de Montréal)
Contextualizing Discretion: Micro-dynamics of Canada's Refugee Determination System
Photo: Sule Bayrak (Université de Montréal), CPSA President's Dinner, May 31, 2017, Dim Sum King, Toronto.
Excerpt from jury report: From the first line of the introduction – where the author recalls meeting a lawyer and his refugee claimant – this thesis draws you in to its subject matter. Using ethnographic methodologies (including Street Level Bureaucracy Theory) the thesis explores the work of the Immigration and Refugee Board of Canada (IRB). It finds that, even in environments where strict rules regulate the discretion of actors, it is in practice difficult to prevent agents from interpreting their goals and jobs in divergent ways. The result is that IRBs make uneven and divergent decisions about refugee claimants.