2018 C.B. Macpherson Prize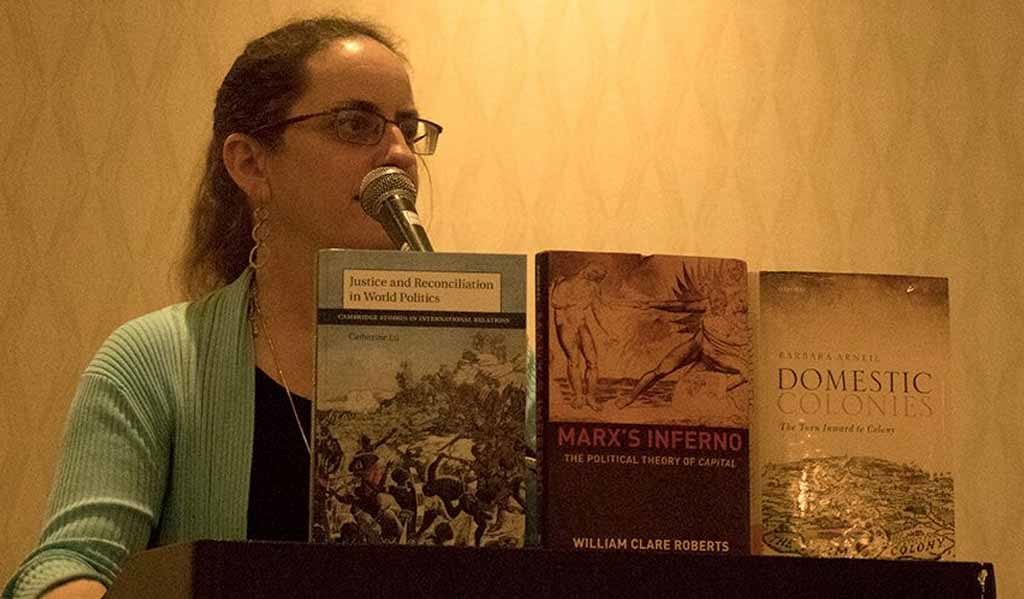 Winner: Barbara Arneil
Domestic Colonies: The Turn Inward to Colony (Oxford: Oxford University Press, 2017).
Photo: Barbara Arneil (University of British Columbia – recipient), CPSA President's Dinner, May 31, 2018, DoubleTree by Hilton Hotel & Conference Centre Regina, Regina.
Excerpt from jury report: Barbara Arneil's Domestic Colonies is an impressive work of intellectual history that both sheds new light on a vast array of thinkers (Tocqueville, Kropotkin, Owen, Lincoln, Tolstoy…) and provides an important contribution to the study of colonialism and empire. Rather than exploring colonial projects in subjugated foreign lands, Arneil separates colonialism from imperialism and examines domestic colonies (composed of citizens in new agricultural communities within the borders of their own states) as a distinct ideological response to numerous social ills. Acknowledging that domestic colonies served both emancipatory and repressive projects, she compares this model to other ways in which states attempted to transform, contain or discipline marginalized populations. Evocatively written and rigorously constructed, the result is a rich and fascinating account of an unexamined chapter in the history of colonialism.