2015 Poster Prize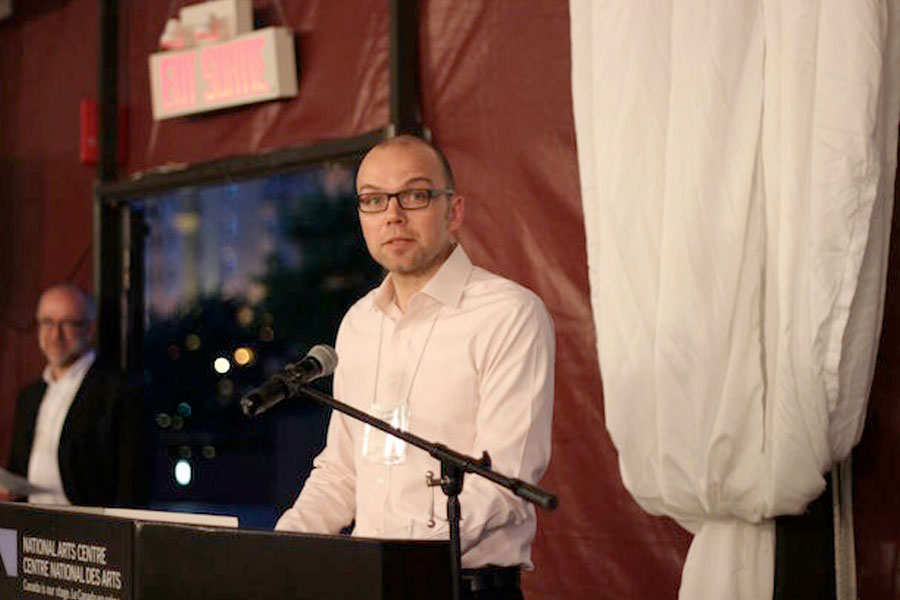 Winner: John R. McAndrews
How Do Americans React to Legislative Success and Failure?
Photo: John R. McAndrews thanking the prize at the CPSA President's Dinner – June 3, 2015 – Roof Top Terrace at National Arts Centre, Ottawa.
Excerpt from jury report: This poster focuses on the reactions of the American public to congressional parties when there are legislative successes (or failures) associated with those parties. The chosen case of what McAndrews labels the 'near death' and then 'resurrection' of the 2010 Affordable Care Act covering health offers a compelling case, and the members of the jury felt the work made a scholarly contribution to the discipline's understanding of political parties, policy, and legislatures. They also felt that the visual and creative aspects of the poster, along with the formal comments and responses to questions were of the highest quality.