2017 Prize in International Relations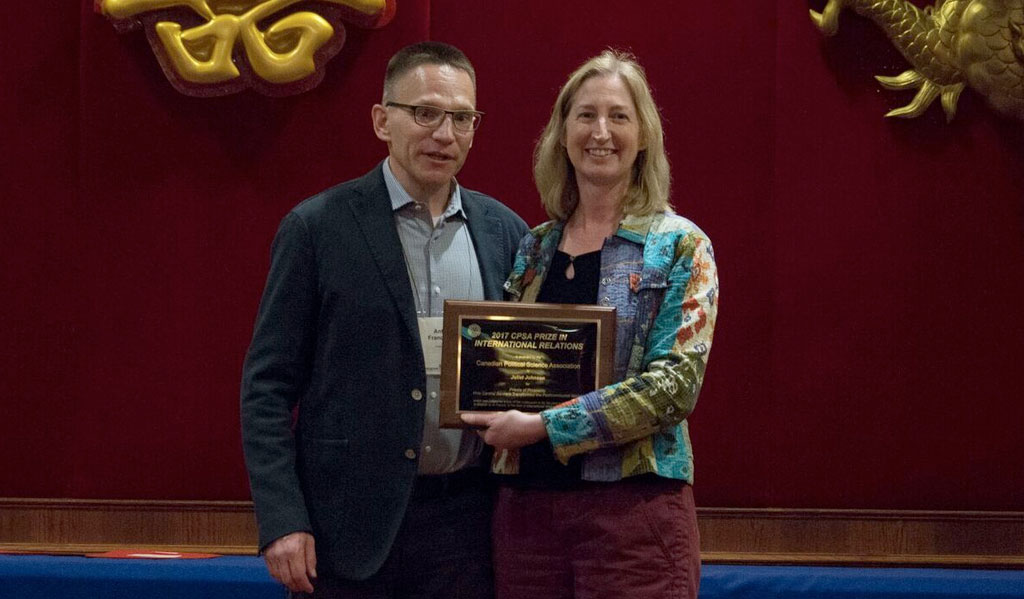 Winner: Juliet Johnson
Priests of Prosperity: How Central Bankers Transformed the Postcommunist World. Ithaca and London: Cornell University Press.
Photo: Antonio Franceschet (University of Calgary – jury member) and Juliet Johnson (McGill University), CPSA President's Dinner, May 31, 2017, Dim Sum King, Toronto.
Excerpt from jury report: In this major contribution to the study of International Political Economy and Central and East European post-communist transitions, Juliet Johnson sheds new light on the powerful influence of a transnational network of central bankers. Her analysis reveals how this network integrated and socialized a new generation of public banking officials in ways that reflected dominant, Western ideas about the independent role of central banks in managing capitalist economies. Johnson's findings emerge from a rich tapestry of evidence, in particular, extensive interviews across seventeen countries. The book's fine-grained empirical analysis is located within an innovative theoretical and conceptual framework. Situated in the tumult of major political and economic transitions from command economies, and the more recent global financial crisis, Priests of Prosperity deserves a wide readership across many disciplines.