2015 Prize in International Relations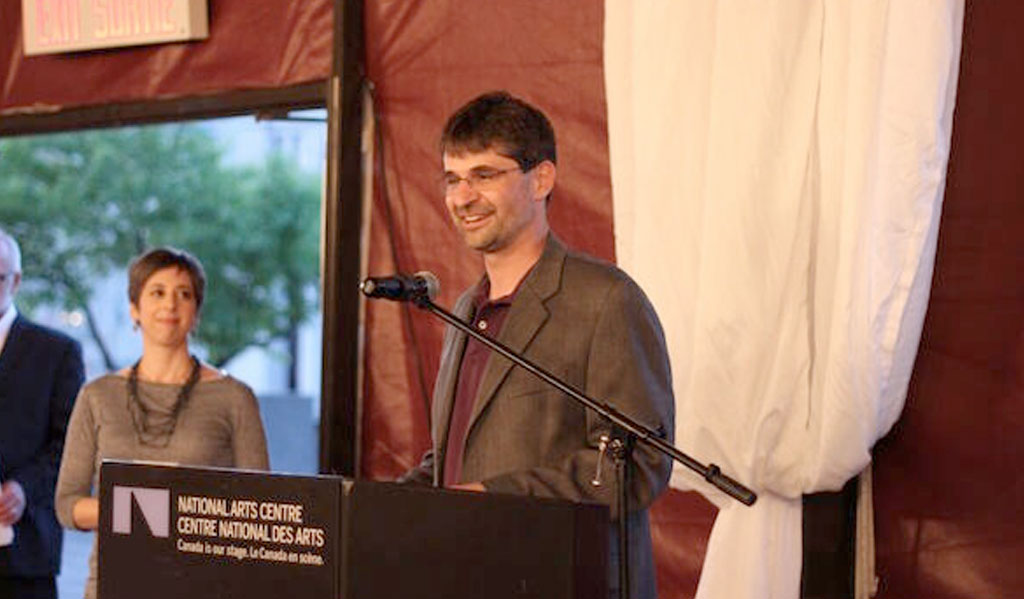 Winner: Eric Helleiner
Forgotten Foundations of Bretton Woods: International Development and the Making of the Postwar Order. 2014 Ithaca ; London: Cornell University Press.
Photo: Eric Helleiner thanking the prize awarded at the CPSA President's Dinner – June 3, 2015 – Roof Top Terrace at National Arts Centre, Ottawa.
Excerpt from jury report: With this work Eric Helleiner presents a major re-interpretation of the birth of the post-war order and the important place of international development at its outset. Accessing new archival resources, Helleiner persuasively demonstrates that the reconciliation of liberal multilateralism with the state-led development priorities of Southern governments was a core concern of the Bretton Woods architects. His detailed, theoretically-sophisticated analysis deftly challenges received wisdom on the roots of North-South development practices and draws previously unrecognized connections across Bretton Woods, the New International Economic Order, and the G20. Historically situated yet relevant to contemporary development policy – and written in exceptionally clear and accessible prose – Forgotten Foundations of Bretton Woods makes an outstanding scholarly contribution to the advancement of knowledge. Sure to be read by a broad audience of historians and economists as well as political scientists and others, the impact of this book will be wide-ranging.